(2022-08-11)


With a 17+ year history of offering swimming lessons and aquatic therapy in Tucson, Saguaro Aquatics has opened a brand new facility in Marana on Thornydale Road. The youth swimming lesson portion of their schedule is currently booked full, but there are many openings for aquatic therapy available. The list of issues that aquatic therapy can help with is extensive and proven. Keep reading to see the short list. Saquaro Aquatics offers group classes, which max out at safe numbers, but also provides individual sessions for those who require closer assistance. The goal is always to move up to the group classes as clients' conditions improve.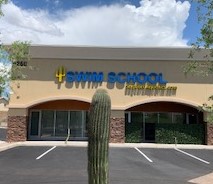 ---
(2022-08-04)


Wild Burro Trail begins just beyond the Ritz-Carlton's parking lot. You don't have to be a guest there; simply pass through the hotel gate, where you'll be directed to a dirt parking lot. Be sure to grab a map if the hotel parking attendants are onsite, as it will be helpful in planning your journey. Although a map is always recommended for any hike, Wild Burro Trail is well marked. You should easily be able to find your way around this trail, or any of the routes it leads to, by following the markings along the way. In all, the simple route is about 3.5 miles, and you should plan for about 1 ½ hours to make the journey.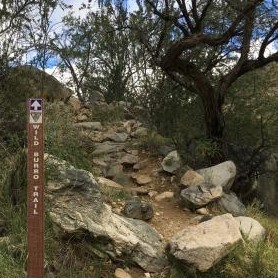 ---
(2022-07-19)


In the heat of a Sonoran Desert summer, you might want to let the kids cool out on the Splash Pad at Marana Heritage River Park. Or even join them. Just be sure to wear or bring water appropriate clothes and shoes (and sunscreen.) For the rest of the park, as always, it is highly recommended to wear a hat, wear sunscreen and drink plenty of water. The park is open from 7 AM to 9 PM. During the summer, enjoy the early or later hours to avoid excessive sun exposure.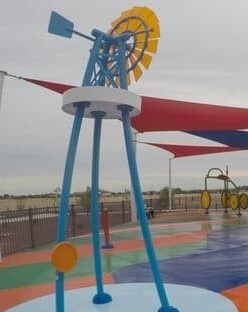 ---
(2022-07-09)


Actually dating back to 2009, during an evening of post hard ride, the two founders of Catalina sat around enjoying a home brew called 0200 (0h-two hundred in military time.) This led to a plan to found a micro brewery. Since they were also bicyclists, the theme of the place was also pretty clear. Bicycle fuel.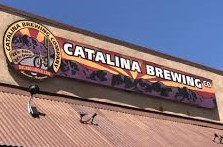 ---
(2022-07-07)


Though the stream in Pima Canyon is dry for most of the year, it supports an excellent example of a desert riparian habitat located conveniently close to the Tucson metropolitan area. Unfortunately, that accessibility has resulted in significant overuse of this beautiful and fragile area, especially during the winter, its season of highest use.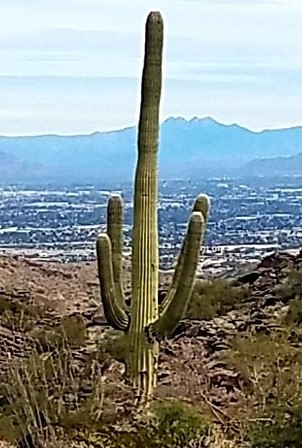 ---
(2022-06-19)


Todd and Erika Button opened Button Brew House with two purposes in mind. Obviously, they wanted to brew and sell excellent craft beer. Their other purpose was to build a sense of community working to improve our world. Judging from the Facebook and Yelp reviews, they have succeeded at both goals.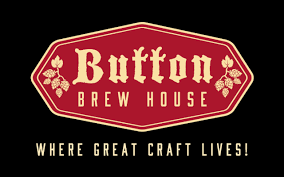 ---
(2022-06-07)


Located high above Tucson, with a history dating back to 1956 and the Cold War, the Mount Lemmon Skycenter Observatory has developed into an astronomic research and education facility with few peers. Their mission is to engage people of all ages in the process of scientific exploration by using the local "Sky Island" environment to merge a wide variety of science and engineering disciplines, thereby fostering a deeper understanding of our Earth within the Universe.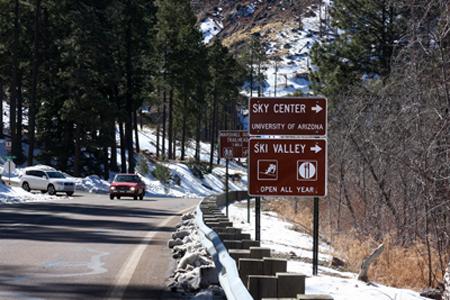 ---
(2022-06-01)


Sweetwater Preserve is an 880+acre preserve offering horseback riding, mountain biking and trail running. Sweetwater Preserve Trailhead is located at the southern end of Tortolita Road, with parking for 40 vehicles and an additional 4 horse rigs. There is a virtual tour available on the Pima County website. Check it out.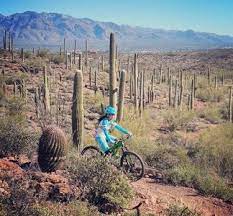 ---
(2022-05-14)


Arthur Pack Regional Park offers a remote desert feel while staying pretty close to town. The park is named after Arthur Pack, an extremely successful businessman who fostered a great amount of nature conservation in the Southern Arizona area. The park is open dawn to 10 PM daily. Specific info is available at https://webcms.pima.gov/cms/One.aspx?pageId=1359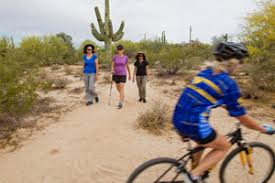 ---
(2022-05-07)


Way Out West Ranch is a small, family owned self-funded horse rescue offering guided trail rides, horseback riding lessons, and more to fund their rescue operation.

Did you know Way Out West Ranch offers lessons? Ages 7-100+ can start learning to ride today!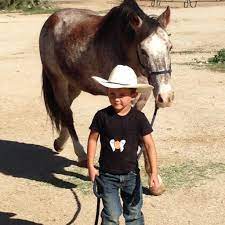 ---
(2022-05-04)


Are you tired of bowling? Darts? Pool? You might want to swing by Splitting Timber https://splittingtimber.co

Located at 6401 W Marana Center Blvd. Ste 125A, Tucson, AZ 85742, in the Tucson Premium Outlets Mall, Splitting Timber is less than 10 miles (about 15 minutes down I-10 East from Marana, maybe a bit less from the Gladden Farms area.)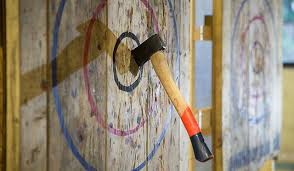 ---
(2022-04-12)


You can take a tour around the world, petting zoo style, by visiting Rooster Cogburn's Ostrich Ranch in Picacho, Arizona, a mere 25 minute drive north of Marana. Critters from around the world are there, available to pet and hand feed.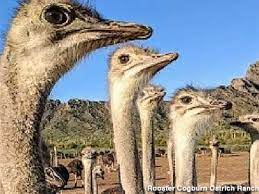 ---
(2022-04-09)


Located on the eastern edge of the Catalina Mountains, Arizona Zipline Adventures offers a unique way to experience and savor our desert environment, up to 80 feet above the surface.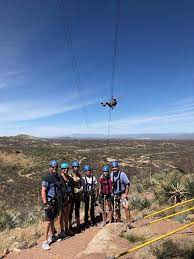 ---
(2022-04-05)


With a history starting with Juan Batiste de Anza in 1700 on his march to San Francisco, El Rio Preserve is now a walkers destination. Paved walking and biking trails, and graveled walking trails surround a former gravel pit. The area contains many educational/informational signboards.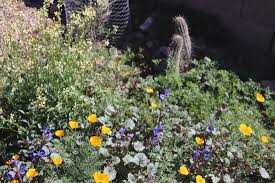 ---
(2022-03-26)


Looking for a chance to go back in time a little bit? Back to the Old West? How about a trail riding session at one of the premier facilities in Southern Arizona. If riding well cared for and well trained rescue horses appeals to you, Way Out West Ranch is your destination.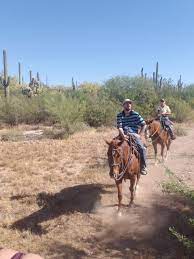 Way Out West Ranch is a small, family owned equestrian facility, featuring well cared for rescue horses (and other rescue animals.)
---
(2022-03-12)


Over the past few decades, Paintballing has gone from a niche pasttime to a highly popular hobby and a preferred team development tool for companies large and small. Marana, AZ is home to two highly regarded paintball operations, Disruptive Paintball on Tangerine Road and BKW Paintball on Sanders Road.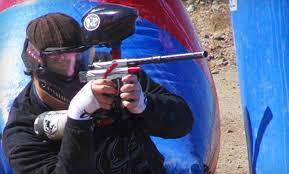 Disruptive Paintball, Inc.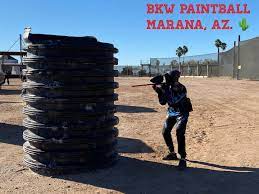 BKW Paintball
---
(2022-03-03)


The Tortolita Mountains around the town of Marana are full of hiking trails, Native American petroglyphs and ruins, and a host of cactii. Tortolita Mountain Park also includes equestrian trails, dog friendly trails and mountain biking trails.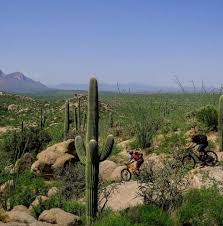 ---
(2022-02-27)


Southwestern Arizona is known for its warm climate most of the year. That and recent trends toward craft brewing in Arizona mean you can find excellent craft beers all over the state, particularly here in Pima County. Located right in Marana at 12130 N. Dove Mountain Blvd., Marana, AZ 85658, Dove Mountain Brew Pub serves craft beers and gourmet food.

Serving a rotating list of the best craft beers from various craft breweries in the Greater Tucson area, Dove Mountain pairs these with gourmet quality food offerings.



---
(2022-02-23)


The Tucson & Marana, Arizona area is very horse-friendly. The beautiful Sonoran Desert ringed by mountain ranges in every direction takes one on a dream ride through "Cowboy Country". The "Old Pueblo" awaits.

There are many great horse properties for sale in Marana, Arizona, and Tucson, Arizona area. Marana, AZ sits about 20 min NW of Tucson.
---
(2022-02-17)


Marana, Arizona is a very nice, NW suburb of Tucson, Arizona. There are 17 golf courses in and around Marana, AZ. There are 6 golf courses in the town of Marana. The other 11 golf courses are located under 20 miles away. Marana, Arizona is a golfer's paradise.

Also, Marana has many golf course communities with great homes currently for sale. https://www.maranahomesaz.com/marana-golf-homes-over-500k/ and https://www.maranahomesaz.com/marana-golf-homes-250k-500k/
---