The Tortolita Mountains around the town of Marana are full of hiking trails, Native American petroglyphs and ruins, and a host of cacti. Tortolita Mountain Park also includes equestrian trails, dog-friendly trails, and mountain biking trails.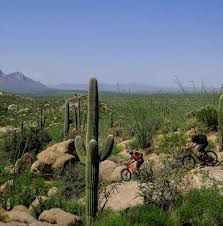 The Tortolita Mountains are the smallest of the Tucson Area mountain ranges, rising only to 4,606 feet, and located just Northeast of Marana.
Some of the cactus species present are saguaro, cholla, prickly pear, and pincushion. The mountains are located inside the Tortolita Mountain Park, which includes more than 3,100 acres of protected land, preserved in 1966 by Pima County.
Though there are accessible trails, remember that much of the mountains are pretty harsh and don't have amenities like shaded picnic areas and restrooms, so do a little research before you go. There are hiking groups in the area you can connect with via social media and hook up with for a safer and more informative outing, but good shoes or boots, plenty of water, and lots of sun block are critical.
Always On Call
Put my 20+ years of real estate experience to work for you! Contact me 7 days a week including evenings to discuss real estate
Thank you,
Gregory Richman, Real Estate Broker/Investor
520-248-1239
grichman@RichmanTucsonHomes.com