Way Out West Ranch is a small, family owned self-funded horse rescue offering guided trail rides, horseback riding lessons, and more to fund their rescue operation.
Did you know Way Out West Ranch offers lessons? Ages 7-100+ can start learning to ride today!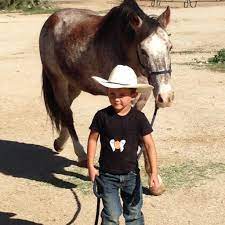 Private Riding Lessons: Hour long private lessons are offered with a highly skilled instructor. All levels are welcome, beginner to advanced!
Students help groom and tack up the horse, ride, and untack at the end of their lesson. Beginner students learn about horsemanship and basics of riding and will start with steering, stopping, trotting, and proper positioning. Students will advance through the various stages of riding as their instructor sees fit. Each lesson is tailored to the individual student.
Group Riding Lessons: Hour long group riding lessons are offered to those students who are advanced enough to control the horse without the full attention of the instructor. Instructors match riders with similar skill level and experience for double or triple lessons. Every rider must start in a private lesson and may request a group lesson.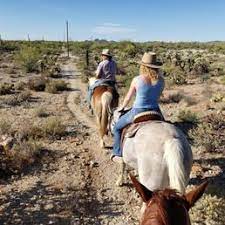 Riders must be dressed appropriately with soft, stretchable pants/jeans, boots with a heel and weather appropriate shirts and jackets. Riders under age 18 MUST wear a helmet. Helmets can be provided by Way Out West Ranch.
Want to schedule a lesson or reserve a trail ride? Here is how you can contact Way Out West:
To make a reservation call and leave a message at 520-488-1050 or email wayoutwestranch@gmail.com.
The ranch manager does not answer the phone during rides out of respect for the group riding. If you send us a message through Facebook please understand they will be answered as quickly as possible. The owners do have a full time jobs as well.
The fastest route to Way Out West will have you drive through or past Honea Heights and Fianchetto Farms Marana neighborhoods with a total drive time of about 25 minutes.
Way Out West Ranch, 7100 N Nelson Quihuis Rd, Marana, AZ 85653
Always On Call!
Put my 20+ years of real estate experience to work for you!
Contact me 7 days a week including evenings to discuss real estate.

https://www.facebook.com/RichmanTucsonHomes/