Located on the eastern edge of the Catalina Mountains, Arizona Zipline Adventures offers a unique way to experience and savor our desert environment, up to 80 feet above the surface.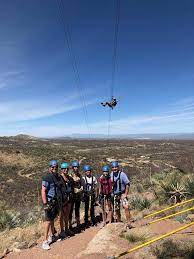 AZA is just a relatively short drive from Marana's La Mirage Estates, Marana Estates, Vanderbilt and Glidden Farms neighborhoods.
Contact AZA via their website at ziparizona.com. Reservations are required, and participants must weigh between 50 and 250 pounds for safety. Also for safety reasons, participants cannot be impaired, but adult beverages are BYOB at the dining area of the Peppersauce Kitchen, which offers customer designed hamburgers among other popular offerings.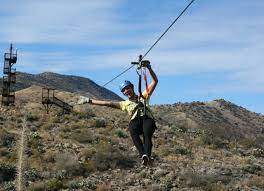 Pricing is available on their website, and discounts are offered for seniors, military and veterans, with ID. AZA also offers discounted pricing for groups of 9 or more.
Put my 20+ years of real estate experience to work for you!
Contact me 7 days a week including evenings to discuss real estate.
520-248-1239
https://www.facebook.com/RichmanTucsonHomes/