Over the past few decades, Paintballing has gone from a niche pasttime to a highly popular hobby, and a preferred team development tool for companies large and small. Marana, AZ is home to two highly regarded paintball operations. Well trained referees divide groups into equitable teams, and watch over the "battles". Google and Yelp reviews attest that both sites are extremely accomodating to first timers and old pros alike. It is highly recommended to make reservations over their websites well in advance.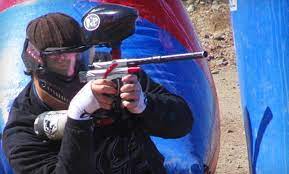 Disruptive Paintball, Inc. is located at 10218 W. Tangerine Road, Marana, AZ 85653 (disruptivepaintball.com ).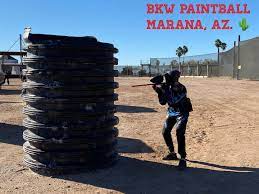 BKW Paintball is located at 11600 N. Sanders Road, Marana, AZ 85653( tucsonpaintball.com ).
Both Paintball sites are located west of I-10, North and slightly East or West of Marana Regional Airport, and a short driving distance from a number of Marana neighborhoods (e.g. Gladden Farms, Willow Glen Park and Tierra Linda Nueva.) Other points of interest in this area are the Marana Heriitage River Park and Stonegate Park.
Participants are advised to be prepared for a few welts and bruises, but they will cherish the experience.
Always On Call!
Put my 20+ years of real estate experience to work for you!
Contact me 7 days a week including evenings to discuss real estate.
Gregory Richman, Real Estate Broker/Investor

520-248-1239
https://www.facebook.com/RichmanTucsonHomes/